Here's another of the RM5 Tesco Cararama series. This is the final one from my haul at Tesco. Can't find these any more. As usual (for now), the details are superb for a car at this price.
Side profile. Simple looking. Love those rims.
Still have the even-more-lovely brake callipers. Mirrors are not oversized here.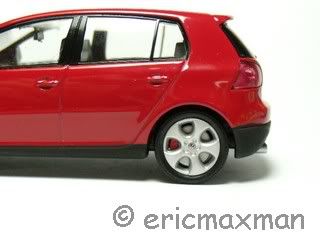 Simple back here.
Very detailed front end. Even the GTI wording is there. Not the umber plate, but on the grille.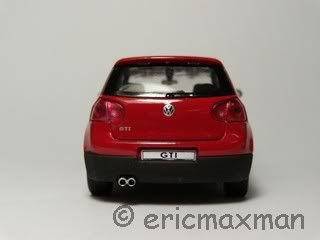 Rear end. Brake lights a bit pinkish, but it's not much of a big deal.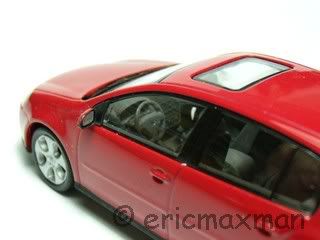 Interior is the usual high standard.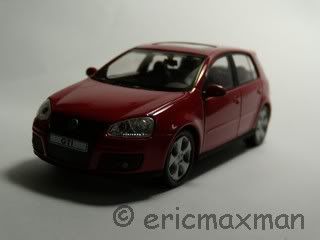 Sorry for the rather dark pictures, as my cam seemed to have some problems. Anyway, from the first pic, you can see that the GTI seems to have the R8's LED light like effects. Nice.
I would buy a few more of these little cars if they were still around. At this price and with such details, it is really a steal.