Shipped it from US down to Melbourne for about AUD 35. I was curious about this Jada's Battle Machine line so I was so eager to get it. I thought I would get a nice replica of Death Race's Mustang, in fact, this model is really like a toy with those ridiculous rocket launchers. But still, it's a must-have-Mustang-diecast for Mustang lover.

Nice dirt effect on well painted matt body color
So wild looking from the side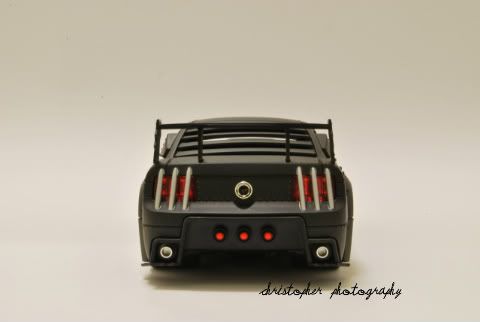 Watch out the rockets. Look, nice emblem there.
Again! Rockets spotted! Argghh..
The interior. A bit plain & boring.
It's just so tidy for a 'death car wannabe' car LOL
A not bad diecast by Jada.
I would rate 7/10
Thanks for looking.
Christopher